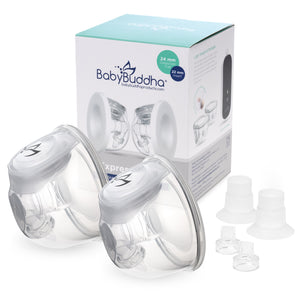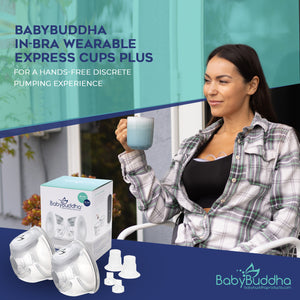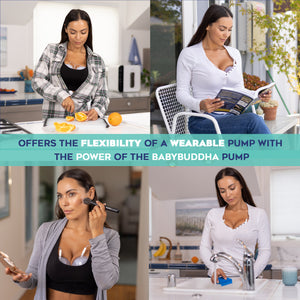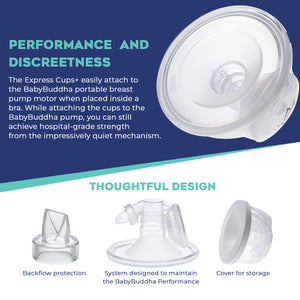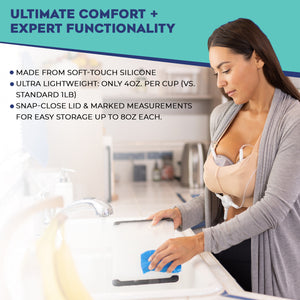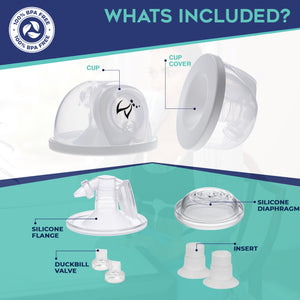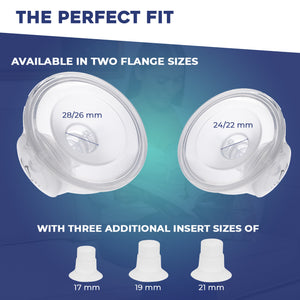 Choose the Perfect Fit
17mm INSERTS FOR EXPRESS CUPS PLUS
19mm INSERTS FOR EXPRESS CUPS PLUS
21mm INSERTS FOR EXPRESS CUPS PLUS
These Cups are a gamechanger
for convenience and flexibility while your pumping I highly recommend giving them a try
-Helen Avery
Real Mom Reviews
unsolicited
---
KG
LOVE this pump. I decided to get this pump after the one my insurance sent me just wasn't doing that great of a job. I have used Ameda and Medela in the past but this pump has surpassed any other pump I've tried.
Super convenient and portable, you can easily walk around (if you have hands free bra), super strong suction power to really help you empty your breasts and get rid of any clogged ducts, can be charged using any USB port, you can also use this with the Freemie cups (which is a much cheaper alternative to the Willow)
Anya K.
I own 8 different pumps and this one is by far my favorite. It's super quiet, small and relatively lightweight, ultra convenient to take on the go and POWERFUL (seriously watch out for that 11th suck in "bacon" mode)!! I get more output from this bad boy in 10 minutes than i do from the medela, spectra and Elvie COMBINED in 20 minutes. Another thing I love is the versatility of this, I can connect the motor to almost every other models flange/bottle. This pump saved my BF journey!!
Brittany P.
If you need a sturdy and hands free pump this is for you!!! The suction was amazing. I didn't find it as strong as people were saying. I went to to a 5. I emptied in 6 min. This will dev help me produce more milk. I was able to clean the house and pump 15oz. This is amazing!! ESP cause I have twins.
Want to be featured? Follow @MyBabyBuddha on IG and tag us in your stories!